Films
Yes, I've dabbled a little bit in filmmaking as well. Here are the highlights.
Gabriels Ord - Short Film

In 2000 I co-wrote and directed the short film Gabriels Ord (Gabriel's Word) which opened 7 November 2002 at Cinemateket in Copenhagen.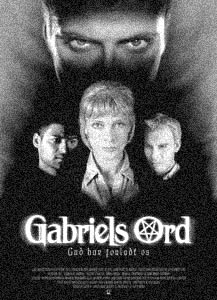 Gevinsten - Screenplay

In 2001 I wrote the screenplay for Gevinsten (aka Jackpot) an action comedy to be directed by stuntman Stig Günther. It never got past the development stage.